TRACEABILITY
Kunzea (aka Tick bush) successfully wild harvested in Tasmania.

Our friends Steve and Ben also happen to be our Kunzea growers. They are successfully wild harvesting the native Australian plant called Kunzea (Kunzea ambigua). Kunzea is a plant that was, until they recently started their essential oil operations, considered a weed by the locals. Steve and Ben have now changed their perceptions completely!
1. How long have you been involved in growing and producing Kunzea Oil?Where are you located?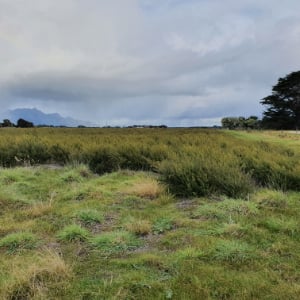 We started here on Flinders Island, just off the coast from Tasmania, 4 years ago and have been wild harvesting on properties throughout the whole Island.
As you may know there are only a few of us distilling this fine oil. We also have built a greenhouse for growing seedlings which we are now planting near the distillery. The Kunzea plant is traditionally a very low yielding plant with an average 5m3 harvest bin giving about 4 to 5 kilos of oil maximum.
2. What sustainability practices do you have in place on your land?
We employ local people to wild harvest the native growth, which can be 45 to 50 kilometers from the distillery. After harvesting the biomass the bins are driven back to the still and then steam distilled. This is providing good, stable employment on an island with little other industry.
As well, our plantation Kunzea plantings are coming along nicely. But it has been a steep learning curve; we are the first ones to ever grow Kunzea on a plantation, and we have had our share of failures to learn from.
We also use a skid steer to harvest in the wild where the brush is too tall for our tractor harvester.
The idea to set up something like our business was a bemusement to the locals when we first started – they really thought we were crazy. Everyone was interested in how to make money out of something they considered a weed. They had been cutting back the plants on a yearly basis for ever. In fact, the other main industry on the island was cattle grazing. But to get the grass needed for agistment, the land had to be treated with superphosphate to stop the Kunea from growing. Now that we've shown landowners that they can receive a return from the native Kunzea, many are no longer applying the superphospate to their land. We think this is a huge win for the environment.
The plant thrives on Flinders Island and is of better quality than the Tasmanian mainland. We presume it is because the soil is low in pH, as well as due to the high winds which we get off the Southen Ocean. These winds often blow salt spray around the island onto the plants, giving them certain minerals. We assume this because of the plants that are harvested near the ocean give a better result in certain compounds than those in the middle of the Island.
3. What kind of products include Kunzea in their formulations today?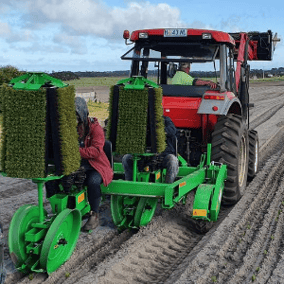 Since we started 4 years ago the plant is getting more and more deserved recognition. The uses are similar to Tea Tree Oil but in an essential oil perhaps less harsh. The aromatic value is also pleasing with some people saying it helps them with anxiety. Of course there are the standard known uses like arthritis, painful muscles, and massage oils.
The oil is also really good for human hair lice. It is also now being used for wombat mange, pioneered successfully by a company who have done many trials at the University of Tasmania. They have also found a very good result with the Kunzea hydrosol incorporated into their formulations as a water replacement and efficacy boost.
4. What are some of the traditional therapeutic applications of Kunzea?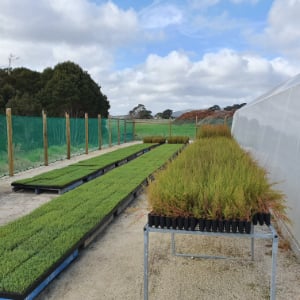 We have lost much of our traditional knowledge in this area. We do know the traditional Aboriginal people in this area used Kunzea for various poultices and salves.
Some of the locals still make a tea out of the green leaves and mix it with a bit of local honey - it's quite a nice taste and is supposed to help with upset stomachs.
Of course Kunzea's traditional name is 'Tick Bush' because of the tendency of animals to recuperate from a tick infestation by lying amongst fresh Kunzea bushes. I'm sure this would be of interest to some of your readers.