TRACEABILITY
A group of Western Australian wheat farmers discovered a sustainable solution to saving the ecology of their land and at the same time founded a new Eucalyptus Oil industry in Australia, with the Eucalyptus kochii tree.
We caught up with arborist Dan Wildy to chat about the evolution of E. kochii with WA wheat farmers, and the budding success of this new Eucalyptus Oil industry.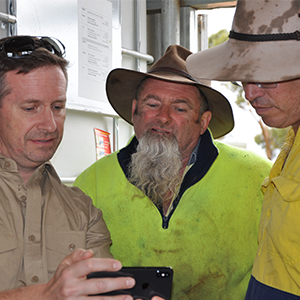 1. How long have you been involved in growing Eucalyptus?
Both Ian Stanley and I have been involved in growing Eucalyptus trees for more than 25 years. Along with his father, Ian has planted several million Eucalyptus trees (Eucalyptus Kochii) on his farm near the town of Kalannie, Western Australia (WA). Ian's passion is driven by a desire for the development of a deep rooted tree crop which mimics the natural vegetation of the region, is at home in the semi-arid climate, and can provide a commercial return while dealing with the problem of rising water tables, and resultant salinity issues, which occurred due to the initial clearing of the land for farming.
2. Where is your farm/land located?
Western Australia is the largest State in Australia, and one of the most sparsely populated. Kochii Eucalyptus Oil has plantings across the Central and Northern wheatbelt of Western Australia. This is a vast and ancient region of some 20 million acres covering just a small portion of the Yilgarn Craton - which is one of the most ancient geological landscapes still present on the planet today. Our region contains multi-billion-year-old rock formations, vast and delicate salt lake systems, a wide range of remnant and newly-planted eucalyptus trees, and is amongst a group of sites classified as being the most biodiverse places on earth.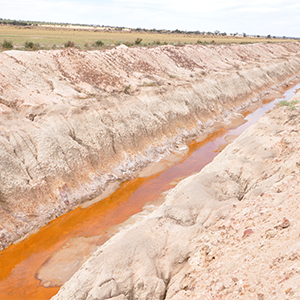 3. What are some of the traditional therapeutic applications of Eucalyptus Kochii used by the Australia Aboriginal people?
The leaves of all Eucalypts in the south west of Western Australia, including E kochii, were used crushed as antibacterial poultices for healing wounds. They were also used in steam pits and held, crushed, under the nose to relieve congestion due to colds and flu. The gum was ground and used as ointment for sores. Gum was also used to relieve dysentery. The leaves were also used as bedding and oils used as an anti-fungal.
4. What kind of products include Eucalyptus in their formulations today?
Eucalyptus oil is used in the food and flavoring industry, in cosmetics and fragrances, in the pharmaceutical industry, as a solvent and cleaning agent and in the natural therapies industry. Therefore, it is in eucalyptus flavored sweets, a component in perfumes and fragrances including air fresheners, in mouth wash and toothpaste, in disinfectants and solvents and used a diffuser oil and in combination with other oils in massage and beard oils.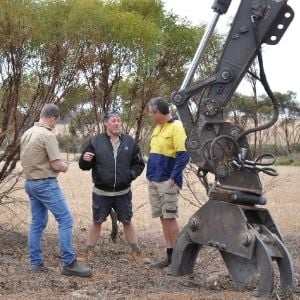 5. What sustainability practices do you have in place on your land?
Kochii Eucalyptus Oil has achieved organic in conversion status on our 1 million tree estate at North Bodallin in the West Australian wheatbelt. In mid-2021 Kochii will attain full Australian Certified Organic status on the property and will continue to manage the estate to meet all of the requirements of the Organic certification so as to produce organic eucalyptus oil from E kochii and E loxophleba ss lissophloia.