TRACEABILITY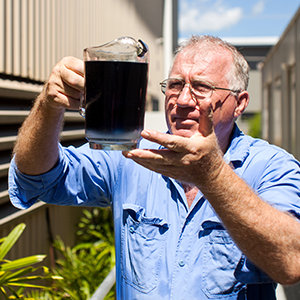 We caught up with Vince Collins, our Blue Cypress grower from Australia's tropical north.
1. How long have you been involved in growing Blue Cypress?
I've been involved in the industry since the 90's – when the first laboratory analysis of Blue Cypress was conducted on 25th February 1995.
2. Where is your farm/land located?
I harvest Blue Cypress as part of a contract with the Australian Northern Territory government. The plantation is located 45km outside of Darwin.
3. What are some of the traditional therapeutic applications of Blue Cypress used by the Australia Aboriginal people?
The aboriginal people used the needle of the plant to repel lice from their hair and soothe their sore eyes. The blue oil was never produced by Aboriginal people, but concoctions were made from the tree for various ailments such as for pain relief, burns and healing body sores.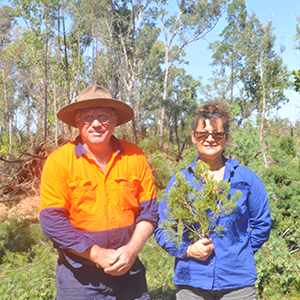 4. What kind of products include Blue Cypress in their formulations today?
The oil is known for its woody fragrance and is used in perfumes and various skincare and haircare products. It helps with dermatitis and alleviates itching. It is also used in some products as an antiviral [e.g. warts] and to treat skin blemishes.
We believe it has some insect repellant properties and as such we have a clinical trial coming up with the University in Queensland to investigate this further.
5. What sustainability practices do you have in place on your land?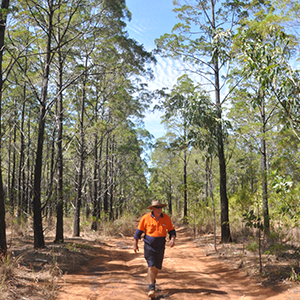 We try to be as sustainable as possible. I am contracted to thin out the forest so new growth can come through. This is part of a contract I have with the Government for their Sustainable Forestry Management. The plantation size is 496 hectares. The land is so vast the trees would more likely die of old age before we can thin out and harvest them all.
We do not use oil as an energy source for our distillation. We use LPG gas which we pay a carbon offset to Origin energy. Our distillation equipment runs on solar power, during the day. We will be installing batteries to store the excess power that we can generate with the existing solar panels and inverters, this will cover most of our existing power consumption. The base load electrical power in Darwin NT is natural gas. We also harvest within 2 km of our distillation plant.