FEATURED PRODUCT
Regulation and Sustainability of Essential Oils
Essential Oils are comprised of plant-based natural organic compounds from plants. They have long been an integral part of human history, through generations of selection and cultivation. Thousands of years later, today's Essential Oil farmers around the world still base their livelihood upon the benefits of those aromatic plants.
In Australia, Tea Tree (Melaleuca) and other native botanicals have played a significant role in the lives of indigenous communities for untold generations. Click to READ MORE about the story of the Australian indigenous people and their relationship with Tea Tree in our recent interview with Cosmetic Design.
Recent regulatory changes are significantly impacting the Essential Oil industry. These changes are having far-reaching consequences for growers, producers, and consumers.
IFRA 51st Amendment
The International Fragrance Association (IFRA) announced the 51st amendment to the standards in late June, introducing 47 new Standards that specified the use of fragrance ingredients. This extensive expansion of noted compounds is making life more challenging for formulators, impacting traditional selections of Essential Oil ingredients, and requires short timeframes for implementation.
Classified as Not Chemicals
A critical focus of the European Green Deal is the Chemical Strategy for Sustainability (CSS) aims to better protect the health of humans and our planet. However, it is important to strike a balance between regulation and reality. This well-meaning legislation had the inadvertent potential of far-reaching negative consequences for the global Essential Oil Industry.
Preserving biodiversity in Essential Oils and forest extracts is not only an economic imperative but also a means of safeguarding cultural heritage. It is crucial to recognize the socio-economic importance of the Essential Oil Industry, particularly for small and medium-sized, family-owned businesses that have been producing and processing natural products for generations. These businesses, many of which are still based upon the botanical origins of the plants, have been an integral part of cultural heritage for centuries. They provide local jobs in rural areas and contribute to the preservation of biodiversity.
In more recent times, the fragrance and flavor sector has tended towards petrochemical ingredients for their easy access and consistency of production. However, Essential Oils offer unique olfactive qualities and have beneficial effects on human health. They cannot be easily replaced by synthetic substitutes. The preservation of Essential Oils and extracts from forests are important to maintain biodiversity, rural farms, and cultural heritage globally.
Business and Government Partnerships
Partnerships between business and government regulators can generate new momentum and foster the creation of new plantings, as seen in Australia with the support of authorities and industry for the establishment of massive Sandalwood plantations across the continent.
Responsible essential oil production enhances the value and preservation of forests and plants, while also providing local jobs in remote areas.
As new members of the B Corp Beauty Coalition, we heard recently how pioneers in the Beauty and Personal Care industry like Weleda and Dr Bronner's are already collaborating to source sustainable raw materials, especially botanicals, and to reduce economic and environmental costs along the way.
Full Framework of Sustainability
A myopic focus on carbon footprint is not a guarantee of sustainability. Biodiversity, biodegradability, fair trade, and rural employment are all indicators of a balanced business model.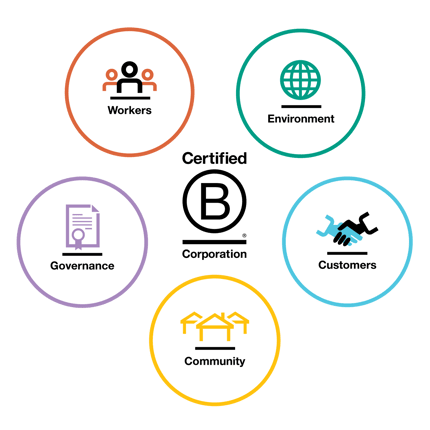 It is also important to dig beneath the surface to learn what a supplier's carbon footprint really entails.
Scope 1? Scope 2? Scope 3?
On the surface, a "good" carbon footprint from a local supplier may not be capturing the Scope 3 inputs – let alone exposing the environmental, workers' rights, and social impact – for their ingredients. Supply chain transparency and traceability of ingredients is critical to answering these questions.
More and more, stakeholders, regulators, businesses, and consumer groups, are working together to find sensible and pragmatic solutions that promote sustainability, preserve biodiversity, and support local communities. By doing so, we can ensure the continued availability of high-quality natural products while safeguarding the livelihoods of millions of farmers and workers.
Down Under Enterprises remains committed to providing you with high-quality, authentic essential oils produced in the most sustainable manner that we know how, and with full supply chain traceability back to our farm. Our team is helping the industry navigate these regulatory changes to ensure the availability of these sustainably produced native Australian botanicals to our customers worldwide.