Trend 10 - Ethical Human
The pandemic and the subsequent economic downturn have moved the spotlight of corporate social responsibility to the welfare of people. Consumers want to be reassured that companies are paying workers fairly. As well, consumers are intensely interested to learn how brands are addressing rising hunger amid the pandemic reports MINTEL.[i]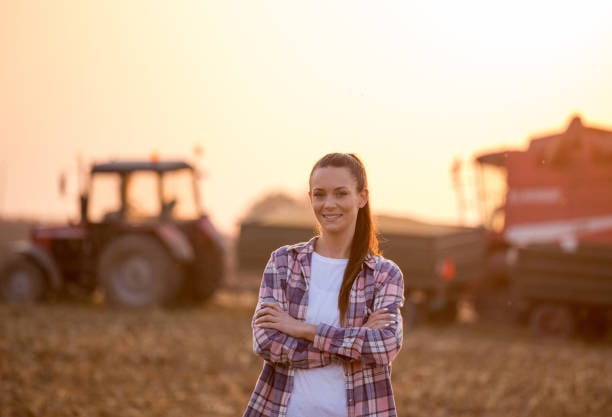 In many markets during stay-at-home COVID orders, grocery store staff, food plant employees, and agricultural workers were deemed to be essential. The classification alongside healthcare and emergency personnel signifies the importance of these roles. Yet many of these workers had to fight for hazard pay, fair market wages and benefits. Post-COVID-19, consumers will want to know that the people who grow, make, package, deliver and sell food are fairly compensated for their services.
More than 40 million people worldwide are currently victims of modern slavery, suffering from exploitation in areas such as forced labor, debt bondage, forced marriage, and human trafficking. The International Labor Organization reported that for the millions of workers already in vulnerable situations, the COVID-19 pandemic has had devastating consequences. It has led to led to an increase in forced labor, child labor, discrimination, and the denial of freedom of association and bargaining in many workplaces.
Furthermore, the COVID-19 pandemic has disproportionality affected women, increasing the gender gap by 36 years in just 12 months[i].
The pandemic has spurred a renewed focus on empowerment, community spirit, and putting people first in sustainability initiatives. This trend is becoming evident in new product launches through the 'Ethical Human' claims on packaging.
Between January 2016 and December 2021 there has been an 93% increase in Ethical Human product claims across all MINTEL product categories, globally.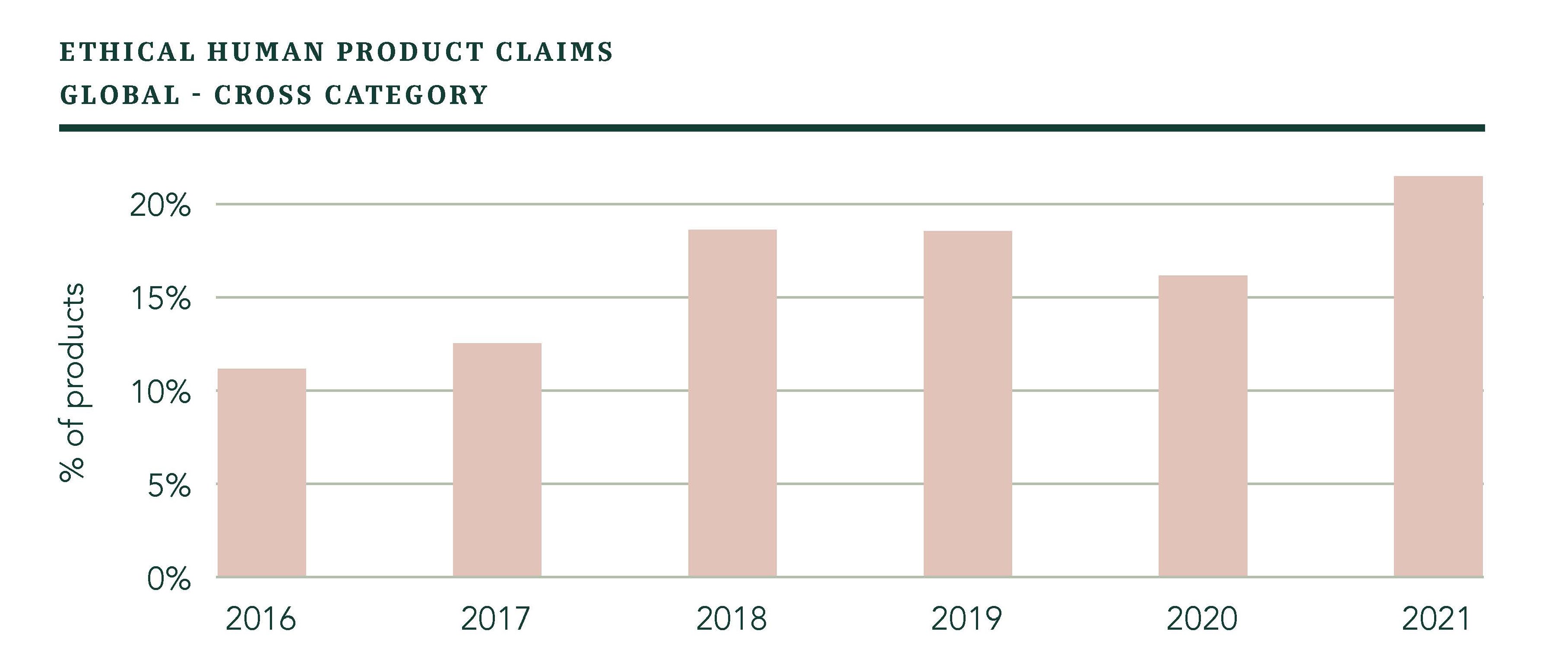 In the global MINTEL Beauty and Personal Care categories there has been an 89% increase in new product launches with an Ethical Human product claim between January 2016 and December 2021.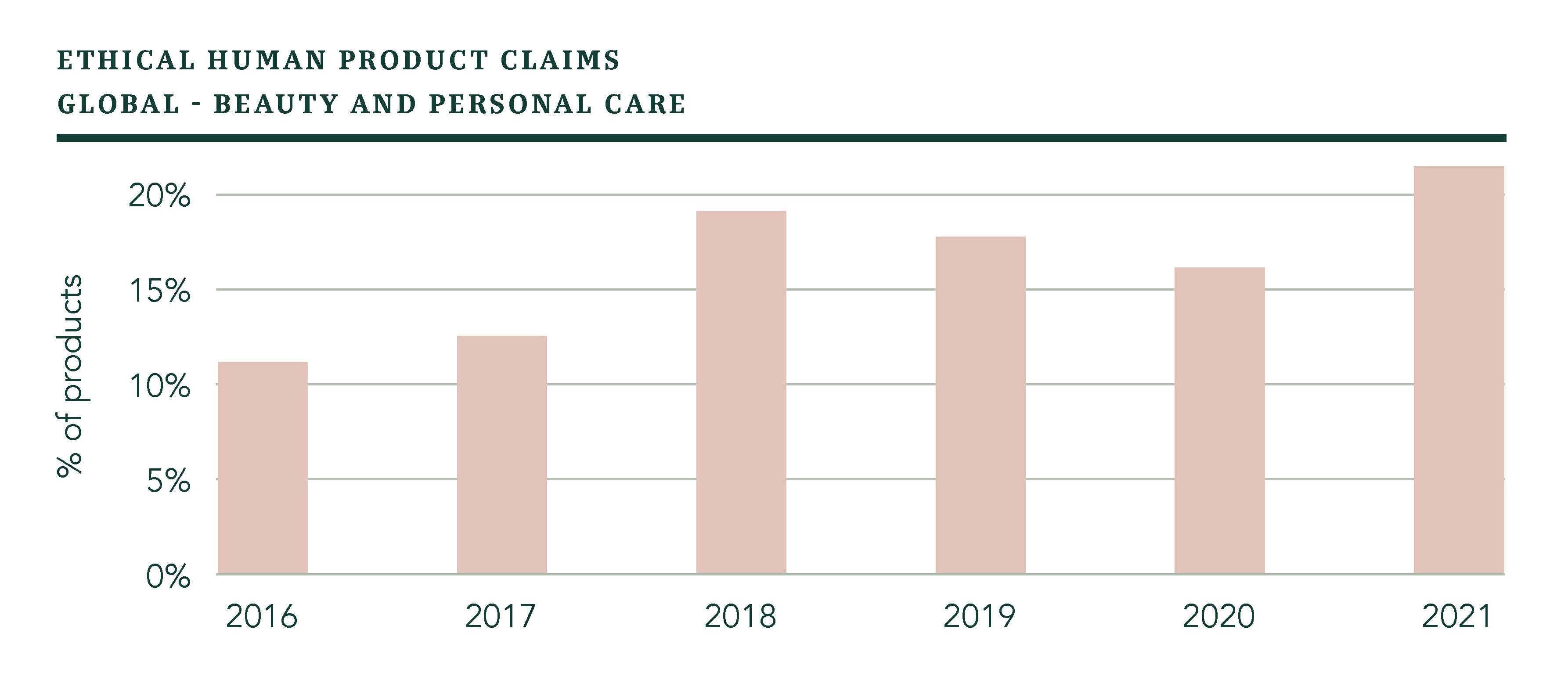 | | | |
| --- | --- | --- |
| 39% | 50% | 69% |
| of Australian consumers say supporting fair payment for growers or farmers is important when making food or drink choices | of German adults would be prepared to pay a little more for products and services produced by companies that pay fair wages | of Canadian adults agree brands and companies have a responsibility to pay all employees a living wage |
Source: MINTEL Report: People first then planet: sustainability post-COVID-19,2020
Australian Botanicals for the
'Ethical Human'
As a global producer and supplier of natural ingredients, Down Under Enterprises recognizes the need to maintain transparent supply chains and protect the rights of workers.
The preservation and strengthening of fundamental rights at work are critical to protecting the most vulnerable. Australia's Modern Slavery Act is one step in this direction.
Any entity generating revenue >$100M must report annually on their global operations and the risk of modern slavery within their own supply chain. The Australian government then issues an annual statement on the country's collective progress to counter modern slavery through supply chain transparency.
Australian Labor and Human Rights Laws protect the staff at Down Under Enterprises and those of our growers. However, as a socially responsible global enterprise, the company wanted to be more broad-reaching with structured programs and activities. In 2019, Down Enterprises became a signatory to the United Nations Global Compact, an initiative for global companies committed to responsible business practices in the areas of human rights, labor, the environment, and corruption. One of the main objectives of the Global Compact is to promote the UN Sustainable Development Goals, a universal call to action to end poverty, protect the planet, and ensure that by 2030 all people enjoy peace and prosperity.
Down Under Enterprises is a female-founded company where the ratio of female to male employees is naturally balanced. We devote considerable effort to make sure our job advertisements are structured to attract both male and female applicants, then follow through with a fair and transparent recruitment and interview process. Diversity and inclusion are of key importance; employees are supported to feel empowered in their respective roles, as reflected in our thriving global team – and in our Mission Statement.
To benchmark our overall progress on Sustainability, we made a decision to undertake formal auditing by EcoVadis. In 2021 Down Under Enterprises was awarded a Platinum EcoVadis Sustainability rating. Our Platinum rating places Down Under Enterprises in the top 1 percent of over 90,000 sustainable businesses globally. In 2022 we are proud to have again retained our Platinum status with EcoVadis.
From an Ethical Human perspective, our dual 80% scores in Labor and Human Rights and Ethics puts us significantly above industry peers (the average is 48% and 42%, respectively).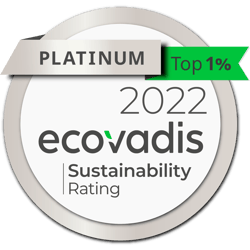 Our Sustainability initiatives are ongoing and built on a long-term, formal program. Sustainability is a significant investment for our small enterprise, but one that our team takes great pride in pursuing.
As well, the leadership team at Down Under is actively involved in industry associations to ensure ethical standards an enacted and maintained beyond our own company.
To learn more visit downunderenterprises.com/sustainability
[i][i] Forbes: Effects Of The Pandemic: The Gender Gap Grew By 36 Years In Just 12 Months
[i] People first then planet: sustainability post-COVID-19
---
FORMULATING SOMETHING NEW?
Looking for different functions or applications? Why not try our Applications functionality on our website. Here is the LINK. To explore your options, simply follow these three steps:
Choose your ingredient criteria - Explore the different categories at left of screen. Tick the criteria important to you for your new formulation.
Evaluate your short list of ingredients - We will give you a recommended list of our ingredients fitting your specific needs. Clicking on any of these product 'tiles' will present an overview of this ingredient.
Obtain your custom report - When you are happy with your short list of ingredients and selection criteria, select "Access Report" to have a customized report sent to your company email. We also give you access to a 1:1 consultation with one of our Specialists to answer any other questions you may have.