Trend 3 - Fragrance with functional benefits
As consumers prioritize wellbeing routines, spurred by pandemic living, they are demanding more from their personal care products.
Ingredients with functional benefits that offer a combination of healing, skincare, and emotional benefits are in demand by consumers worldwide. Interest in these benefits will continue to grow over the coming years report MINTEL analysts.
| | | |
| --- | --- | --- |
| | | |
| of French consumers say it is important for their beauty/grooming routines to boost their mood | of US consumers believe that it is most important that their fragrance and personal care products make them feel relaxed | of fragrance launches had botanical and herbal claims, higher than the previous four years |
Integrating wellness-centric elements in new skincare formulations, such as functional benefits, will attract consumers who are eager to care for their emotional, cognitive, and physical health. Consumers justify higher product costs when these products offer health benefits. Natural and organic ingredients will drive value and encourage increased consumer spend in this sector.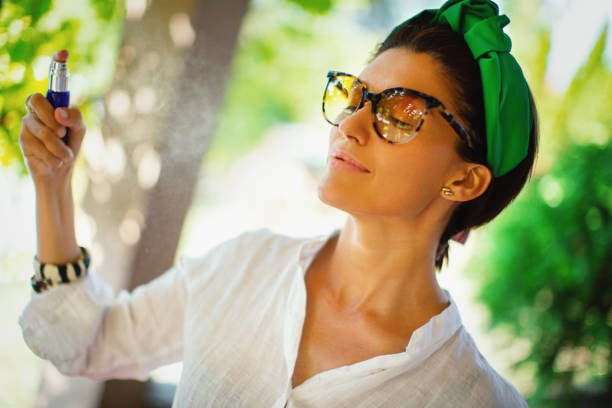 | | | |
| --- | --- | --- |
| | | |
| of German consumers agree that it is worth paying more for products with natural or organic ingredients | of Italian consumers agree that it is worth paying more for products with natural or organic ingredients | of UK consumers agree that it is worth paying more for products with natural or organic ingredients; 11% strongly agree |
Scents that help to differentiate experiences or time of day will assist consumers in creating safe, soothing spaces. These scents will also be in demand.
Brands can take inspiration from the air care category, encouraging consumers to buy a wider array of personal scents to demarcate their day.
| | | |
| --- | --- | --- |
| | | |
| of Canadian consumers purchase different candle scents depending on the season | of Brazilian consumers buy air care products with different scents depending on where they will use them | of US consumers are interested in aromatherapy air care designed for certain hours of the day |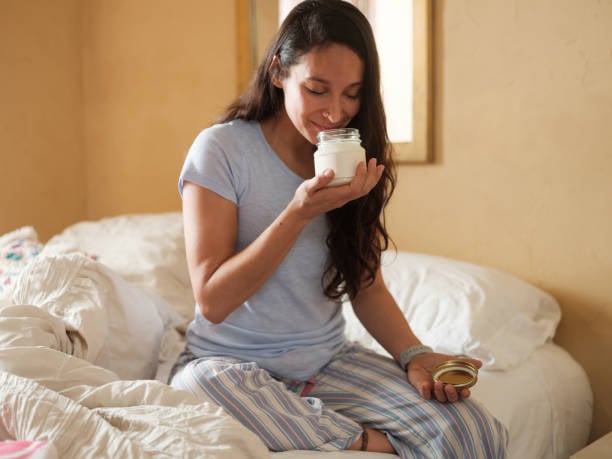 Australian Botanicals
'Base Notes
with Functional Benefits'
Australian Wood Oils Collection
Down Under's Australian Wood Oils collection brings together the top five Australian base notes with functional benefits. Each botanical is sustainable with an exquisite base note aroma and skin therapeutic properties.
The Australian Wood Oils Collection is comprised of:
Buddha Wood Oil (Eremophila mitchellii)


Australian Sandalwood Oil (Santalum spicatum)


Sandalwood Album Oil (Santalum album)


White Cypress Oil (Callitris columellaris)


Blue Cypress Oil (Callitris intratropica)
The multi-functional capabilities of these oils include calming and anxiolytic properties for the mind, topical anti-inflammatory and antimicrobial action, skin brightening and base note aroma with fixative qualities.
Lemon Myrtle Oil
Lemon Myrtle has been described as more lemon than lemon! Anecdotal evidence suggests that Australian Lemon Myrtle (Backhousia citriodora) Oil's fresh citral fragrance helps to uplift moods, particularly during the winter months. Citrus has consistently been the most popular fragrance component across all product categories on the MINTEL GNPD (Global New Products Database) over the last 5 years – so Lemon Myrtle builds on that recognized preference. Coupled with the consumer demand for feel-food scents, citrus fragrance may play a more prominent role in formulations going forward for its application as a functional fragrance.
Lemon Myrtle leaves are harvested year-round in Australia, with the majority of the leaf going to (drinking) tea and culinary applications. The leaves not fit for food applications are 'upcycled" into Lemon Myrtle Essential Oil via a steam distillation process. Down Under Enterprises has just released Certified Organic Lemon Myrtle Oil, by far the largest commercial supply now available globally.
Learn more about Australian Lemon Myrtle Oil
Yandee Oil
Eucalyptus Yandee (Eucalyptus loxiphleba lissophloea) Oil is an environmental success story, helping wheat farmers solve carbon sink and ground water salinity issues with its deep roots. But not only is Yandee Oil helping the environment, there is a buzz about its unique aroma.
While Yandee Oil is predominantly Eucalyptol (1,8 cineole), it imparts a striking fruity, green apple, grass, and minty facets - totally unique to other Eucalyptus Oils on the market. Think back to those bright green apple hard candies of your youth.
Eucalyptus Yandee Oil is approximately ¾ Eucalyptol and offers the same natural benefits as E. globulus oil. The application of Eucalyptol is broad and ranges from hair care to oral care, home care and respiratory care.