Trend 2 - Mood-Boosting Fragrance
Living through the COVID pandemic for over two years has altered consumer fragrance demands – both personal and home fragrances. Consumers are moving away from romance and seduction, toward more soothing and fresh scents, with an increasing demand for mood-boosting fragrances.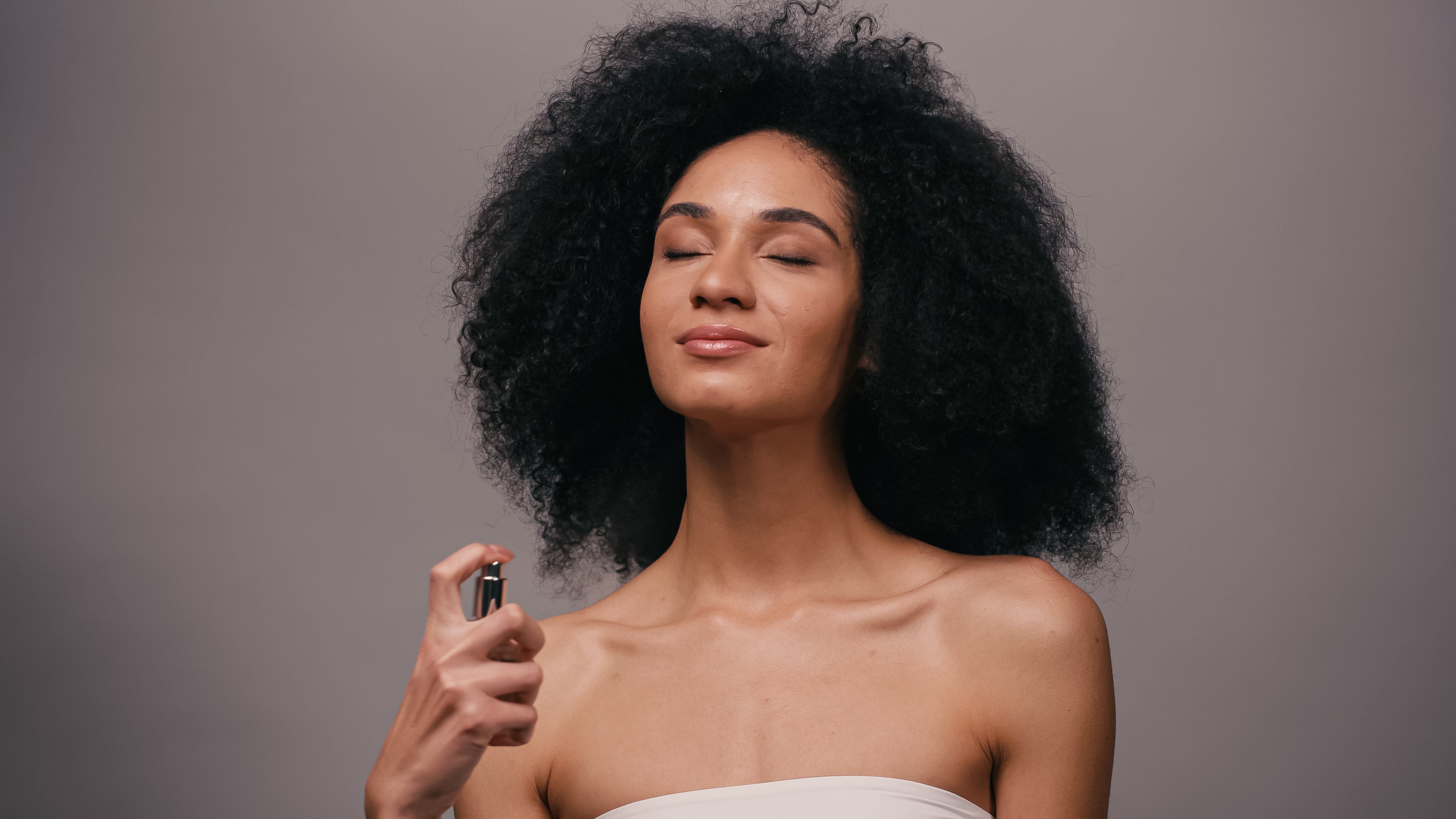 In the US, consumers indicate it is important that their fragrance makes them feel confident (46%) and happy (45%) according to a MINTEL consumer survey (insert date/reference).
Aromatherapy product claims have been mainstreaming for some time, especially in new body, hand, and footcare product launches thanks to an entrenched consumer wellness trend. They are highly related to mental health claims like mood-boosting, stress-relieving and relaxing.
Essential oils are central to any aromatherapy claim. These concentrated plant essences form the foundation for many natural personal care products – certainly as the 'hero ingredient' and increasingly so as the 'active'.
It is expected that the fragranced body care segment will grow alongside mental wellbeing products, across various categories, to meet these global consumer needs. Body care brands can take a central position in new consumer mental wellness routines with an increased emphasis on aromatherapeutic ingredients.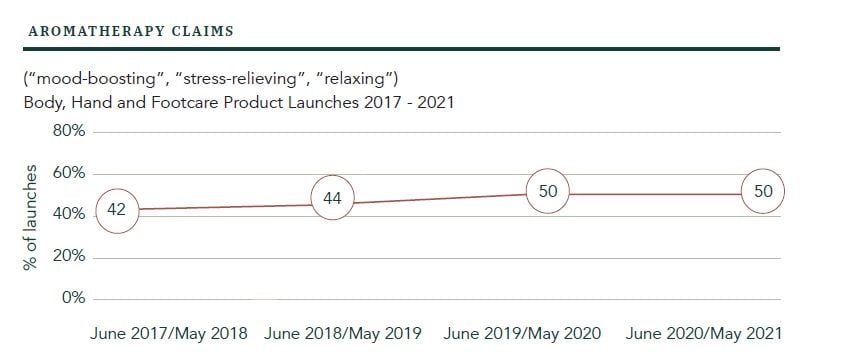 Australian Botanicals for 'Mood-boosting Fragrance'

Lemon Scented Tea Tree Oil
Do not be fooled by the name, this aromatic Aussie native is not even of the same botanical genus as the well-recognized Tea Tree Oil (Melaleuca anternifolia). The essential oil derived from Lemon Scented Tea Tree Oil(Leptospermum petersonii) is rich in uplifting citrals. This botanical has been dubbed the "happy oil" at Down Under for its fresh and invigorating aroma. It opens with sweet fresh citrus notes and slowly transitions into fatty and more herbal undertones. This aromatic citrus profile cues cleanliness and at the same time refreshes your senses.
Lemon Scented Tea Tree Oil works wonderfully well in a variety of products given its antimicrobial properties and delightful scent. It can be used to mask the strong aroma of Tea Tree Oil, achieving a synergistic antimicrobial boost as well.
Learn more on our website.
Kunzea Oil
This little-known essential oil is produced from a native botanical called Kunzea ambigua. The plant biomass is wild-harvested year-round throughout Flinders Island – a small and remote, wind-swept island off the northeast coast of Tasmania. Therapeutically, Kunzea Oil may aid in supporting treatment for many ailments, but is said to have superior efficacy as a topical anti-inflammatory for joints and sore muscles. Kunzea Oil has low/no skin sensitivity concerns, and yields a clean, fresh, and invigorating scent that can revitalize a sluggish mood.
Sandalwood (Australian and Album) Oil
Valued for its sweet, warm, rich balsamic aroma, Sandalwood Essential Oil, (Santalum spicatum and Santalum album) is now incorporated in over 60% of all perfumes and is widely recognized as a premium cosmetic ingredient. Australia sustainably supplies over 80% of the world's annual Sandalwood requirements from reserves and managed plantations in the Western and across the Top-End of Australia.
Sandalwood Oil exhibits anxiolytic properties which help to calm and sooth an anxious mind. Aboriginal Australian's have used Sandalwood to help relax and mentally prepare for their "Walkabout", a spiritual "coming of age" for adolescent males who undertake a solo spiritual journey of their ancestors into the Australian Outback.
Buddha Wood Oil
Buddha Wood Oil is a unique Australian botanical essential oil sourced from the Eremophila mitchellii tree indigenous to the Outback region more than 500 miles (800 kilometers) west of Sydney. is from our "Base Notes with Benefits Wood Oils Collection". This exotic gem of an Essential Oil is native to the Australian Outback with a tremendous sustainability profile and an affordable price point in comparison to other woody base notes. Buddha Wood Oil is a unique multifaceted essential oil, with an abundance of unique natural anti-inflammatory Eremophilone compounds. This desert woody oil has a rugged dry woody aroma that carries a sweet rosy undernote. It diffuses with a smoky hue and gradually transitions into an earthy back note. This oil demonstrates perfect harmony between dry, smoky, and earthy notes. The aromatic qualities of Buddha Wood Oil provide a sense of calm, strength, and grounding.
Learn more about Buddha Wood