Trend 6 - Upcycled Ingredients
Upcycled beauty refers to a relatively new trend in the beauty industry that utilizes farm produce that would normally contribute to waste in commodity farms around the world. Instead, the plant materials gain a new life as ingredients in sustainable beauty products.
In recent years, brands have increased the sustainability profile of their products through eco-friendly packaging and other environmental claims. As brands now look to hit zero-waste production targets, the upcycled ingredient movement can help them do just that.
The significant investment in this form of sustainability is being pioneered by beauty giant Natura & Co, which intends to spend $100 million by 2030 on sustainability initiatives including sourcing ingredients from waste.
Source: Cosmetics Design Europe, Going greener: The Body Shop investing in 'regenerative' supply chain innovation
Why Choose Upcycled Ingredients?
Upcycled ingredients help brands achieve Zero Waste targets


Upcycled ingredients can help create a circular economy in the Beauty and Personal Care segment


Upcycled ingredients are an untapped opportunity for sustainable brands


The upcycled ingredients trend is here to stay. MINTEL analysts suggest it will be industry-standard by 2030
Source: Boost sustainability in BPC with recycled ingredients, MINTEL 2021
| | | |
| --- | --- | --- |
| 80% | 55% | 61% |
| of Chinese consumers agree that reducing product waste is more important than reducing packaging waste | of US vegetable consumers are open to buying less-than-perfect vegetables | of French consumers are open to trying food and drink made from ingredients that would have been thrown away |
Source: The time is right for "upcycled" ingredients, MINTEL 2020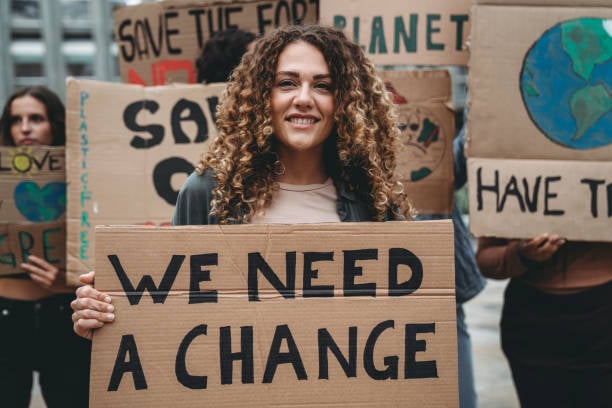 Hydrosol is a water by-product of the essential oil distillation process, which would otherwise be discarded. The hydrosol is a softer version of the essential oil, retaining many of the therapeutic properties.
Hydrosols have their own INCI and can be used in a broad range of applications in personal care, from hair care to skincare and aromatherapy products. Hydrosols provide an upcycled water replacement in a formulation – for those seeking to reduce their water footprint as well as zero-waste targets.
Down Under's Australian botanicals ideal as
'Upcycled Ingredients'
Tea Tree Hydrosol – Conventional and Organic
Tea Tree hydrosol is the water by-product of the Tea Tree Essential Oil steam distillation process. As a standalone product it can be used topically as a facial mist or toner to help fight acne, to clean cuts, scrapes, and wounds of all kinds. Tea Tree hydrosol is also used orally in various ways such as a gargle or mouthwash for sore throat, coughs, and gingivitis.
Tea Tree Hydrosol has been approved by the Australian Therapeutic Goods Administration (TGA, the Australian medical regulatory authority) to assist the healing of pimples, minor wounds, and skin irritations.
INCI: Melaleuca Alternifolia (Tea Tree) Leaf Water
Lavender Hydrosol
The wonderfully refreshing fragrance of Lavender Hydrosol can be applied in a wide range of personal care, medicinal, and household applications. Lavender Hydrosol offers some of the calming and anti-inflammatory properties that are associated with the Essential Oil. This hydrosol is also suited to formulations for the elderly or small children due to its mild, non-toxic character. Use Lavender Hydrosol as an excellent water (aqua) replacement in formulations.
INCI: Lavandula Angustifolia (Lavender) Flower Water
Australian Sandalwood Hydrosol
The hydrosol from the steam distillation of Sandalwood is a very stable (unpreserved shelf life >18 months) solution which may be used for its mild astringent, antibacterial, and anti-inflammatory capabilities.
Sandalwood hydrosol is an amazing addition to skin care products, it can be used in many ways, including on delicate and mature skin, in the eye area, and to soothe inflammatory skin conditions, which also makes it a great aftershave.
INCI: Sandalwood (Santalum Spicatum) Wood Water
Lemon Myrtle Hydrosol (Conventional)
Lemon Myrtle Hydrosol is the condensate from the steam distillation of the popular lemon scented aromatic botanical Lemon Myrtle Oil, with applications in skincare and homecare.
The Lemon Myrtle products (essential oil and hydrosol) by Down Under Enterprises have achieved a circular, zero-waste production process. The Lemon Myrtle plant is fully utilized for all its parts. The first product that is created is drinking tea from the leaves. As only the highest quality leaves are used for the tea production, the discarded parts of the plant are given new life by being upcycled into an Essential Oil. The distillation process also produces a by-product mulch that is returned to the soil around the lemon myrtle plants, preventing weed growth, slowing evaporation of moisture from the soil, as well as improving the soil nutrient character.
INCI: Backhousia Citriodora (Lemon Myrtle) Leaf Water
CONTACT US to discuss your questions and requirements for our range of 100% natural Australian botanical hydrosols.