Trend 4 - Botanical and Eco-friendly Oral Care
Botanical and eco-friendly are the fastest rising claims in the oral care segment. Functional claims such as breath-freshening and whitening continue in popularity.
Botanical claims have increased 60% between 2016 and 2021 in new oral care product launches in the APAC region
Eco-friendly product claims have increased 266% from 2016 to 2021 in new oral care product launches in the APAC region
A steady increase in botanical claims can be observed in ­new product launches from 2016 to 2021, increasing 41% globally.
COVID-19 has left its mark across every personal care segment in terms of evolving consumer values. Oral Care can add value to consumers lives by enhancing new self-care routines that have emerged from extended pandemic living.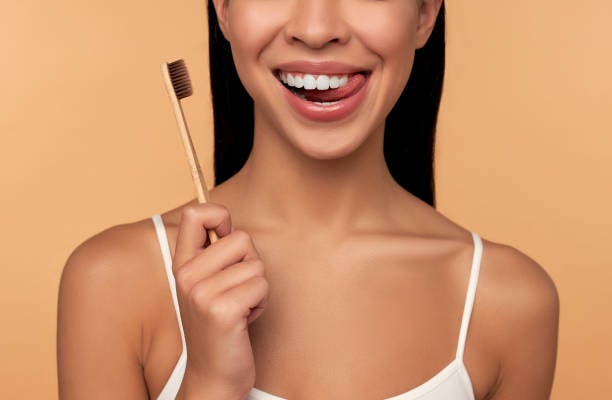 MINTEL analysts recommend the use of disruptive natural ingredients with eco-friendly credentials to support new product development. New product development can benefit from alignment with the 'mask mouth' trend. For many consumers, wearing a face mask has created a new self-awareness of bad breath. This recognition creates the opportunity to reposition oral care as part of a Beauty and Personal Care (multi) daily ritual.
While eco-friendly oral care products traditionally focused on eco-packaging, the next evolutionary step is for NDP to focus on the product through areas such as supply chain transparency and carbon footprint. Natural botanicals from Australia offer brands significant opportunities in this area.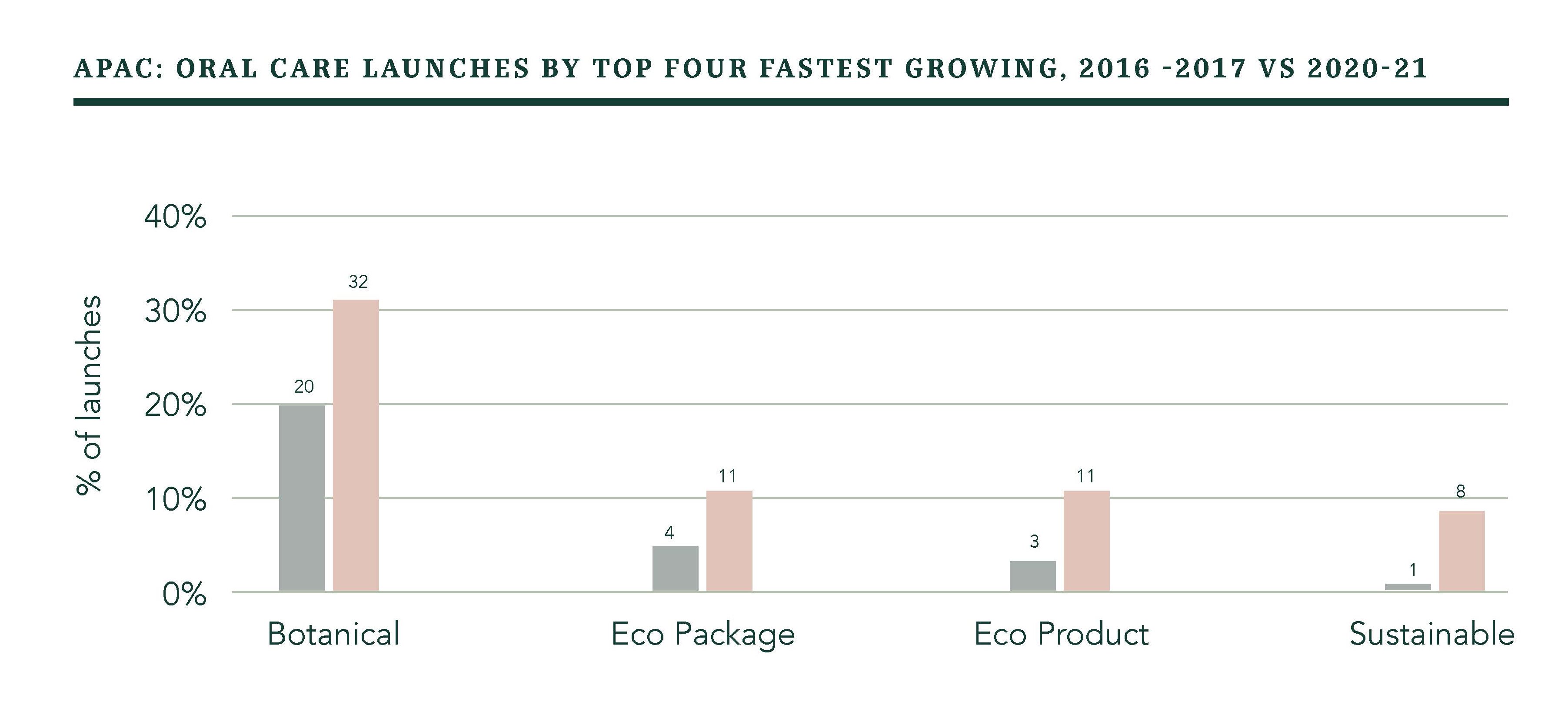 It is anticipated by MINTEL that natural and eco trends that provide transparency will likely expand across global segments as global warming concerns intensify.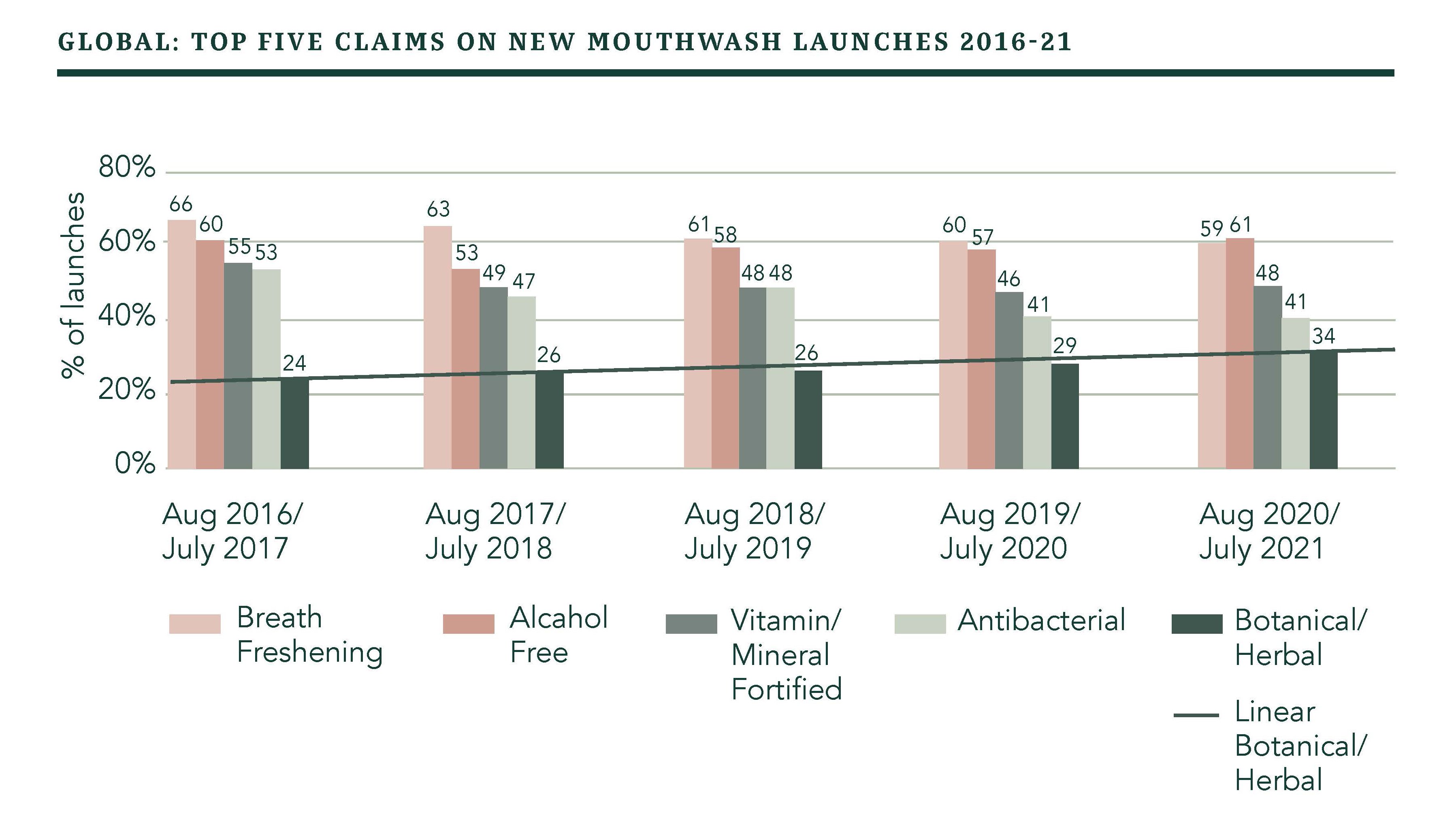 MINTEL data suggests that oral care formulators should consider tapping into the self-care trend of 'pleasurable and disruptive flavors.' Toothpastes with sensorial flavors and colors can make oral care routines more pleasurable and calming.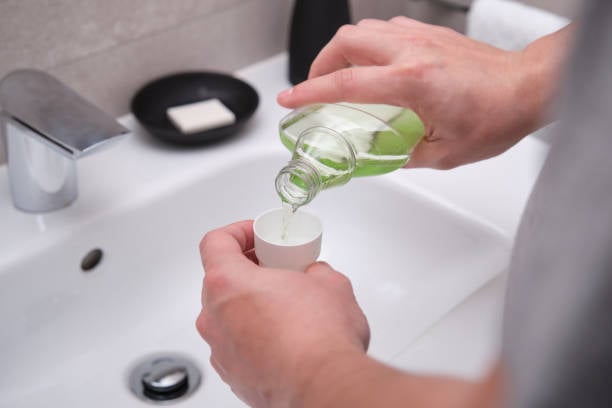 Botanicals fit into this trend with their unique and complex burst of natural, authentic flavors.
of oral care users in China associate 'made with natural ingredients' with a high-quality oral care product

of US adult consumers consider their oral care routine to be part of self-care

of US oral care users have tried or are interested
in oral care products made from eco-friendly materials
Australian actives
for '
Botanical and Eco-friendly' Oral Care
Tea Tree Oil
Tea Tree (Melaleuca alternifolia) Oil is Australia's most popular botanical export ingredient, and for very good reasons. Tea Tree Oil's GRAS status (3902) was recently (2019) reconfirmed, making it suitable for oral care applications. Many research studies have shown Tea Tree Oil's efficacy against a wide range of oral bacteria and other pathogens, typically in concentrations of 1% or less.
The therapeutic benefits of Tea Tree Oil on the oral mucosa include strong antibacterial activity against periodontopathic pathogens Streptococcus mutans and Orphyromonas gingivalis, two bacteria typically implicated in cavities and oral biofilm formations (Takarada et al. 2003). Furthermore, Tea Tree Oil has been shown to have valuable anti-inflammatory effects (Caldefi e-Chezet, 2004) and may be helpful in the treatment of gingivitis and periodontitis.
The Australian Tea Tree Industry Association (ATTIA) has undertaken significant work within the industry to establish product consistency through a world-leading Code of Practice (COP) quality management system from seed to seal, encompassing the ISO4730:2017 product specification, maintaining supply chain transparency, safety standards, and has supported innovative Blockchain Traceability programs to establish clear provenance and purity.
For natural efficacy and oral care safety, pure Australian Tea Tree Oil stands out as a clear winner. Learn more by downloading this educational White Paper on Tea Tree for Oral Care Applications.
Learn more about Australian Tea Tree Oil
Eucalyptus
Oil
Our Eucalyptus Yandee and Eucalyptus Kochii Oils from Western Australia have both achieved Carbon Neutral status, hitting the trend for the evolution of eco-friendly oral care products.
The active constituent in Eucalyptus Oil is Eucalyptol (1,8 cineole), a popular ingredient used in mouthwash and toothpaste to reduce the build-up of dental plaque. Eucalyptol is also used in personal and medicinal care products for its antibacterial, antifungal and biofilm inhibiting properties, and as a natural solvent in dentistry. Furthermore, Eucalyptus Yandee offers a unique and crisp, fruity flavor to enhance consumer self-care routines.
Learn more by downloading this educational White Paper Eucalyptus Oil's Potential for Improved Oral Health
Learn more about our Australian Eucalyptus Kochii Oil
Manuka
Oil
While many people are familiar with Manuka Honey, the new Manuka Oil is demonstrating its own unique therapeutic properties. Manuka Oil is an essential oil, steam distilled from the leaves of the scrub tree Leptospermum scoparium, native to both New Zealand and Australia. It is the same plant from which bees make Manuka Honey.
Manuka Oil has demonstrated antimicrobial activity against a number or oral pathogens. Studies show that Manuka oil is every effective at very low concentration (MIC = 0.03%) against the oral pathogens A. actinomycetemcomitans (MBC = 0.13%), P. gingivalis (MBC = 0.06; 0.03 for ATCC 53977) and F. nucleatum (MBC = 0.03%). Manuka is also effective against S. sobrinus strains with an MIC range of 0.13–0.25% and 0.25% against S. mutans.
Down Under Enterprises sources Manuka Oil under a fair share partnership model with traditional Maori Kaitiaki (land guardians) in the East Cape region of New Zealand, who are working the land of their ancestors.
Learn more about Manuka Oil.