Oxidized Tea Tree Oil used for Allergy Patch Test
A commonly used skin allergy test kit is produced by a Swedish company, Chemotechnique Diagnostics. This company consistently – and intentionally – oxidizes the Tea Tree Oil used in there test kits.
Here's the link to their test product: Tea Tree Oil 'oxidized'
Here's the link to their Patient Information Sheet: Tea Tree Oil 'oxidized'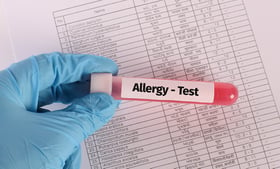 When questioned by ATTIA on their use of oxidized Tea Tree Oil, the company representative responded that they needed to oxidize the Tea Tree Oil to get a positive test result.
Only recently, they have started labeling their test kits as "Oxidized". But unfortunately various studies, including national allergy test panels, have been published and a perception has been created that Tea Tree Oil is a skin sensitizer.
"Oxidized Tea Tree Oil" is not Pure Tea Tree Oil."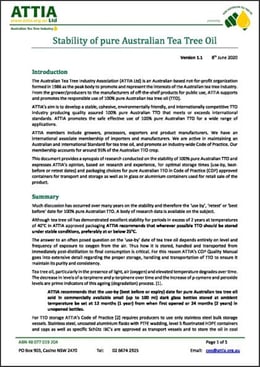 The Australian Tea Tree Oil industry goes to great lengths to ensure its member growers produce the best quality product, stored in optimal containers which have been challenged with proper shelf-life studies, and maintain the full integrity of the bulk Tea Tree Oil the Australian industry produces.
If bulk Tea Tree Oil is packaged improperly, stored incorrectly, or handled without regard for oxidation, degradation can occur. This is not unlike other naturals including citrus oils. Oxidized Tea Tree Oil will typically take on a more yellowed appearance and will exhibit a higher p-cymene content. Peroxide values are not a good indication of oxidation in Tea Tree Oil.
Fresh and pure Tea Tree Oil is a very weak skin sensitizer in susceptible individuals. Oxidized Tea Tree Oil, however, has a greater propensity to cause skin sensitization.
The chemical composition of Tea Tree Oil is defined by international standard ISO 4730: 2017 which specifies levels of 15 of the more than 113 components found in pure Australian tea tree oil as well as a number of physical parameters. Once oxidized, the resulting compound is fundamentally a different product. The chemical composition of "Oxidized Tea Tree Oil" does not conform to the ISO standard for Tea Tree Oil. Oxidized Tea Tree Oil is not what is produced by Australian Tea Tree growers.
Pure and Fresh Tea Tree is a Weak Sensitizer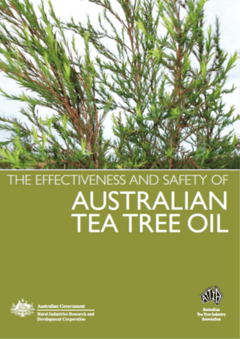 The Australian government commissioned an extensive study to investigate the human rate of skin sensitivity to Tea Tree Oil. In spite of this study, population was highly sensitized, with 50% of the cohort responded positively to dust-mite and rye grass skin prick (typically 30% prevalence), only 4 of the 219 study participants (1.8%) demonstrated any sensitivity to Tea Tree Oil at 100% concentration. No allergic reactions were observed at Tea Tree Oil concentrations <10%.
As the concentration of tea tree oil in the majority of formulated products is 2.5% or below, the incidence of allergic reactions being elicited by good quality (and fresh) tea tree oil in sensitized individuals is likely to be small.
How to Avoid Oxidized Tea Tree
For retail applications ATTIA recommends that Tea Tree Oil be stored in small batch bottles (up to 100 ml) and intended for retail consumer daily use conditions, the oil should have the expiry date set at 1 year from when first opened.
For bulk packaging, use ATTIA Code of Practice approved containers and storage methods, while observing the stated "Re-test date" to assure the bulk Tea Tree Oil is still within ISO standard parameters.
Read our blog Storage and Stability of Tea Tree Oil to learn more.