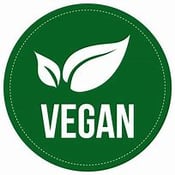 Vegan and plant-based product claims are booming.
Globally there has been a 529% increase in Vegan product claims for new product launches between January 2016 and December 2021 on the MINTEL Global New Product Database (GNPD).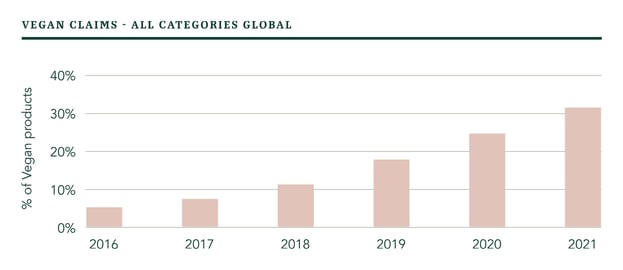 Source: MINTEL Global New Products Database (GNPD), 2021
The Vegan claim is especially strong across the Beauty and Personal care category, with an increase of 593% during the same period.

Vegan certification on packaging is also becoming increasingly popular, addressing many ethical consumer requirements. Vegan is generally defined as not containing animal products nor by-products, as well as not to have been tested on animals. This helps vegans and consumers in general shop without scrutinizing ingredient lists and it also helps companies recognize a growing vegan market.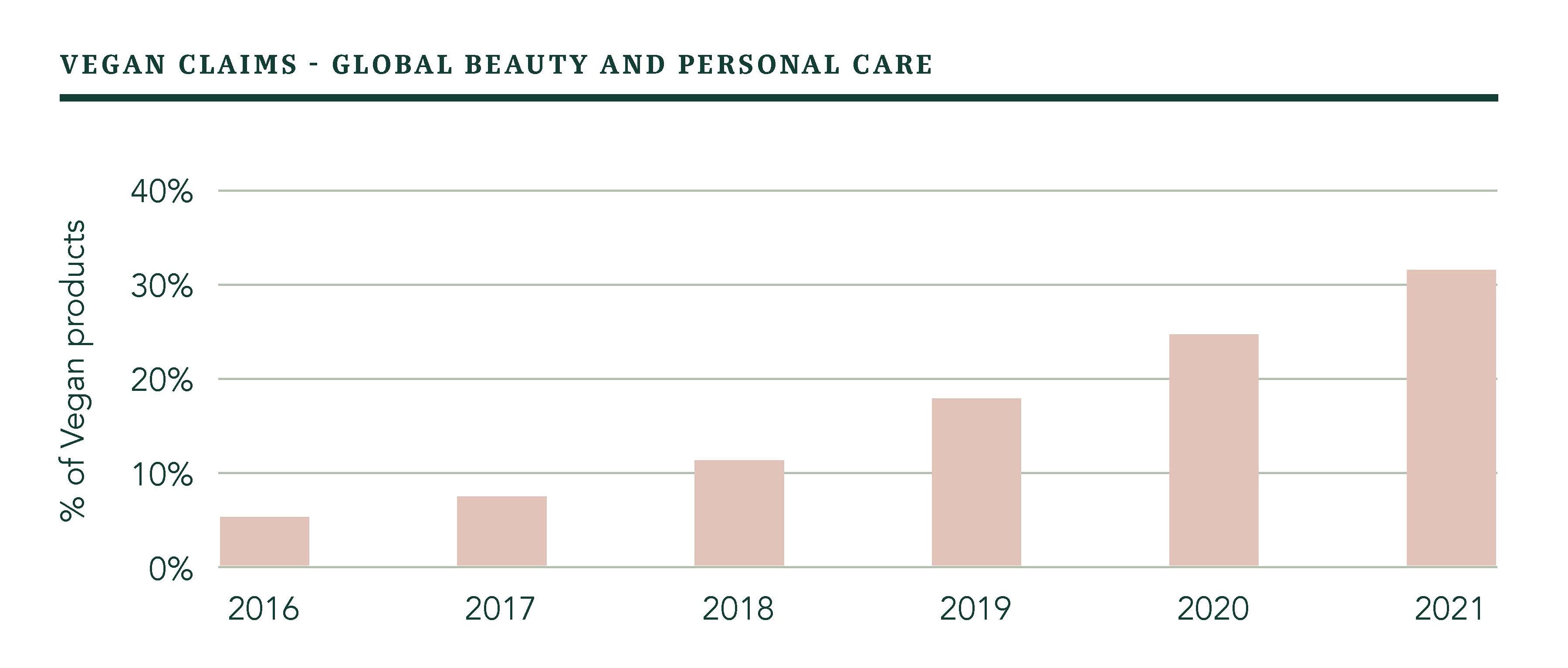 Source: MINTEL Global New Products Database (GNPD), 2021
The Body Shop, a Natura company, is leading the way, claiming that currently 60% of its products are vegan-certified. This brand is using the vegan claim to demonstrate its belief that no animal should be harmed in the pursuit of beauty by expanding this to the entire Body Shop range. They are committed to being 100% vegan-certified by the end of 2023.
Vegan claims are often going hand-in-hand with other Sustainability measures. The Body Shop is also introducing a refills scheme to tackle plastic waste.
Source: Vegan Body Shop.
L'Oréal is investing in natural and sustainable plant-based cosmetics, by launching a solid shampoo for men and committing to sourcing 95% of its ingredients from renewable plant and mineral sources. Plastic-free and Plant-based Cosmetics
MINTEL reports the demand for vegan-certified products will continue to grow as consumers seek out brands that are ethical and environmentally friendly, and that many consumers strongly identify with these values as being part of their identity.
More plant-based product launches are anticipated as are apps that will further elaborate on labeling to allow consumers to view the products' environmental footprint.
Down Under's Vegan-friendly Product range
Down Under Enterprises offers native Australian botanicals, all of which are classified as Vegan. Sustainability is at the heart of Down Under's ethos which runs like a thread throughout the whole organization. Down Under Enterprises does not conduct testing on animals. All clinical trials are in vitro or in vivo through human trials. All botanicals are grown, sourced, and brought to market in the most sustainable manner possible.
View our full product range HERE.