In the 1990's, a group of forward-thinking wheat farmers in Western Australia identified a sustainable environmental solution to save the ecology of their farmland. Plant native Eucalyptus (Eucalyptus kochii) trees.
Unbeknownst to them at the time, they also founded a new Eucalyptus Oil industry in Australia.
We caught up with Dan Wildly, PhD, the young arborist who helped these farmers solve their dilemma, to chat about the evolution of E. kochii farming, and the evolution of this new Australian Eucalyptus Oil industry.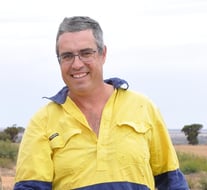 How long have you been involved in growing Eucalyptus?
Both Ian Stanley and I have been involved in growing Eucalyptus trees for more than 25 years. Along with his father, we have planted several million Eucalyptus trees (E. kochii) on their farm near the town of Kalannie, Western Australia (WA). Ian's passion is driven by a desire for the development of a deep rooted tree crop which mimics the natural vegetation of the region. Eucalyptus kochii is at home in the region's semi-arid climate, and can provide a commercial return to farmers, while simultaneously dealing with the problem of rising water tables, and the resultant salinity issues. These challenges occurred due to the initial clearing of vast tracts of land in the 1800's for farming.
In the beginning, I was a University student helping to distil some of the first trial batches of plantation grown Eucalyptus Oil (E. kochii) in Western Australia, and was so captivated by this subject that I went on to carry out a PhD in the practicalities of growing mallee eucalypts as a tree crop to control rising ground water.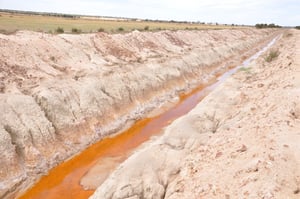 Attached is photo of a letter to the editor of The West Australian newspaper in around 1997 by Ian's father, Don, which offers a well written and insightful view of the role mallees play in the Western Australian environment and economy.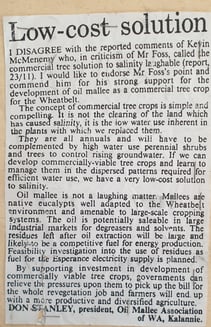 Following our early success, Ian teamed up with other local farmers passionate about the creation of this new oil industry, and developed distillation and early harvesting methods for the tree crops. I went on to become a low-rainfall forester, working with others to plant thousands of acres of natural vegetation and millions of E. kochii trees throughout the region. These plantings continue to this day.
The vision that Ian and I had, and of many others involved in this project over the years, is now a reality with commercial production of Kochii Eucalyptus Oil is now a well established crop and industry for the Western Australian wheatbelt.
Where is your farm/land located?
Western Australia is the largest State in Australia, and one of the most sparsely populated. Kochii Eucalyptus Oil has plantings across the Central and Northern wheatbelt of Western Australia. This is a vast and ancient region of some 20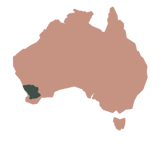 million acres covering just a small portion of the Yilgarn Craton - which is one of the most ancient geological landscapes still present on the planet today. Our region contains multi-billion-year-old rock formations, vast and delicate salt lake systems, a wide range of remnant and newly-planted eucalyptus trees, and is amongst a group of sites classified as being the most biodiverse places on earth. Amongst this vast backdrop are dryland wheat and sheep farms, scattered small towns, and a small, tough and innovative rural population.

Our plantings are spread throughout this region, providing the benefit that trees provide to rural landscapes over a widely distributed layout. We can focus on one farm – Newland – 250 miles east of the capital city, Perth. Newland is 3000 acres, has approximately 2000 acres of E. kochii for harvest, 600 acres of tree plantings for carbon sequestration, and 400 acres of remnant vegetation. The area receives 10-12 inches of rainfall each year, which is enough for the drought adapted Kochii tree to thrive.

What are some of the traditional therapeutic applications of Eucalyptus Kochii, as used by Australian Aboriginal people?
The leaves of all Eucalypts in the south west of Western Australia, including E. kochii, were often crushed as antibacterial poultices for healing wounds and to deal with fungal infections. They were also used to relieve congestion due to colds and flu, with steam pits, or held, crushed, under the nose. The gum resin was ground and used as an ointment for sores. Gum resin was also used to relieve dysentery. The leaves were also deployed as fragrant bedding.

What kind of products include Eucalyptus in their formulations today?
Eucalyptus oil is used in the food and flavoring industry, in cosmetics and personal care markets, as a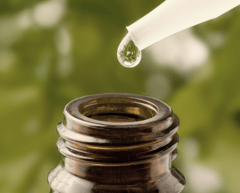 fragrance, in the pharmaceutical industry as a solvent, and as a cleaning agent. It is used extensively in the natural therapies industry.
Specific products include eucalyptus flavored sweets, air fresheners, mouthwash and toothpaste, household disinfectants, in oil diffusers, as well as in in massage and beard oils. Our favorite use at the moment is a key component in an all-natural all-round surface spray that leaves surfaces sparkling clean and fragrant with the scent of eucalyptus.

What sustainability practices do you have in place on your land?
We have just achieved "organic in conversion" status on one of our properties, a 1 million tree estate at North Bodallin in the West Australian wheatbelt. In mid-2021 we expect to attain full Australian Certified Organic (USDA NOP) status on the property and will continue to manage the estate to meet all of the requirements of the Organic certification so as to produce organic eucalyptus oil from E. kochii and E. loxophleba ss lissophloia. We harvest all of our trees (owned and on 3rd party farms) with unique harvesting equipment and techniques so as to minimize damage to the lignotuber (mallee root) so that the tree can coppice and regrow in a repeatable cycle of harvest and reproduction for many years to come. This was the topic of one of my published papers for my PhD.
This cycle of harvest and regrowth, already evidenced by more than 100 years with Australian oil mallees, sequesters more carbon than would be the case if trees were left to mature over a 25 – 35 year cycle. We fire our boiler on waste biomass and we are installing a continuous pyrolysis plant to turn waste biomass into biochar, an almost pure form of carbon with a half-life in the range of 200 to more than 1000 years.
I am so excited to be part of the rebirth of the Australian Eucalyptus industry.