Kakadu Plum, a fruit native to northern Australia, has been gaining recognition in the world of health and beauty for its powerful antioxidant properties and high Vitamin C content. This versatile ingredient is being used in formulations for skincare and has been a traditional medicine and nutrient source used by Australian Indigenous communities for centuries. In addition, recent consumer preference for natural and sustainable ingredients has made Kakadu Plum a go-to choice for brand differentiation.
Kakadu Plum – Superfruit Antioxidant
Kakadu Plum is featured as a trending active by MINTEL analytics. An increasing number of new product launches contain this unique Australian botanical ingredient. The MINTEL Global New Products Database (GNPD) indicates that 0.7% of all new skincare product launches in the twelve months to September 2021 feature Kakadu Plum. The number of product launches over the past 5 years is accelerating, as more formulators recognize the benefits of this Aussie superfruit.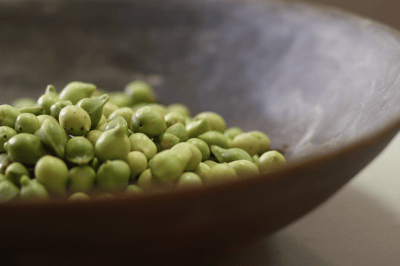 A native Australian fruit, Kakadu Plum contains the highest known source of Vitamin C – 3,300mg to 5,000mg per 100g of pulp – which is 50x more vitamin C than oranges!
Kakadu Plum - Rich in Gallic and Ellergic Acid
The antioxidant potential of Kakadu Plum does not stop at Vitamin C. Other potent antioxidants found in Kakadu Plum include Gallic Acid and Ellagic Acid.
Both Ellagic Acid and Vitamin C are documented in scientific literature as effective for treating hyperpigmentation disorders. Ellagic Acid is of considerable interest to formulators for its similar and complementarity functionality to Vitamin C, but without the concerns of oxidation.
One study examined the photoprotective effects of Ellagic Acid on collagen breakdown and inflammatory responses in UV (ultraviolet)-B irradiated human skin cells and in mice. The researchers found that Ellagic Acid reduced the impact of UV-B toxicity on human skin and prevented collagen degradation.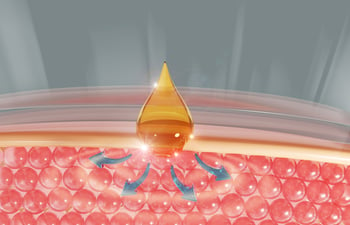 The anti-wrinkle activity of Ellagic Acid was further investigated in hairless mice exposed to UV-B, in which it attenuated UV-B-triggered skin wrinkle formation and epidermal thickening. Topical application of 10 micromol/L Ellagic Acid diminished production of pro-inflammatory cytokines and blocked infiltration of inflammatory macrophages in skin of mice exposed to UV-B for 8 weeks.
The researchers concluded that Ellagic Acid prevented collagen destruction and inflammatory responses caused by UV-B. Therefore, Ellagic Acid may be a promising weapon for interrupting skin wrinkling and inflammation associated with chronic UV exposure leading to photoaging.
Another study compared the effectiveness of gel formulations containing arbutin (bearberry plant extract), synthetic Ellagic Acid, and plant extracts that contain Ellagic Acid, on patients with melasma. The findings indicated a significant decrease in the level of melanin in all patients who used the plant extract containing Ellagic Acid (P = 0.05). The researchers concluded Ellagic Acid could be an effective alternative for the treatment of melasma.
Kakadu Plum - Naturally Stable Format of Antioxidant
Formulating with a standalone antioxidant such as Vitamin C can be problematic to achieve stability. The synergistic action of multiple natural antioxidants in Kakadu Plum allows for enhanced functionality with reduced oxidation risk to the formulation.
Native to the far northern tropical climes of Australia, Kakadu Plum has developed a unique protection mechanism against the harsh effects of the Australian sun. This protective response translates to super concentrated levels of antioxidants. When applied to skincare, these components can increase collagen production, improve skin tone evenness, and protect the skin from free radical damage such as from UV exposure. Skin Glow - Top 10 Global Trend
On the ORAC (Oxygen Radical Absorbance Capacity) scale which measures antioxidant capacity, Kakadu Plum's value places it amongst the stars known as "superfruits", and higher than Green Tea and Blueberries!

Wild Harvested Kakadu Plum
Terminalia ferdinandiana, commonly known as Kakadu Plum, is a native Australian fruit-bearing tree, exclusively found in the northern tropics of Australia. Known as gubinge [gu-BIN-jee] to Australian aboriginals in that region, these communities rely upon the proceeds of their wild harvesting activities when this native superfruit is in season.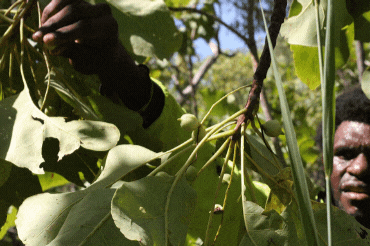 The world-heritage listed Kakadu region is located in the tropical far north of Australia and boasts enormous ecological and biological diversity, rugged terrain, waterfalls, rainforests, wetlands, exotic wildlife and ancient rock art. While the scenery is breathtaking, the conditions are harsh. Kakadu Plum fruit evolved to withstand extreme weather while retaining optimal properties. Only very few fruit are able to survive the conditions of Kakadu.

This hardy plant has learned to thrive in sandy, poor soil and intense sun, where others struggle to survive. Much of this resilience is attributed to its high antioxidant content, including a unique compound called Ellagic Acid.

Request more information on Kakadu Plum HERE.